Targeted Training Solutions
There's a better way to focus your training and increase team productivity
Make a Small Investment, and Enjoy Big Gains
Can you spare a half-hour of your staff's time to identify the knowledge gaps that could be costing you business?
Targeted Training Solutions helps you to identify who knows what—and who doesn't. We create custom online training modules that teach each of your team members just what they need to know to help your business thrive.
It's a fast and easy way to boost your team's productivity. What are you waiting for?
Targeted Training Solutions in Action
Knowledge gaps affect your bottom line. Train each employee on what they need to know.
New employees bring different skills. Give them just the training they need to hit the ground running.
Managing Multiple Offices
You can't be everywhere at once, but a well-trained team can function without you.
Make sure that newly integrated teams can work together. Evaluate and set a baseline.
We Can Help You
Save Time
Training via the desktop reduces downtime.
Engage Employees
Interested students retain more knowledge.
Close Knowledge Gaps
Once you know the weak spots, you can fix them—fast.
Increase Productivity
When team members are up to speed, they work smarter!
Save Money
Focus training on what your team needs to know—nothing more, nothing less
Reduce Employee Turnover
Satisfied, informed employees are your best asset.
How It Works
Step 1:
Pre-Test
Determine individual employees strengths and weaknesses using our dynamic pre-test tool.
Step 2:
Targeted Training
Employees complete interactive training modules that are customized to address specific knowledge gaps.
Step 3:
Post-Test
Verify that targeted employee knowledge gaps are filled.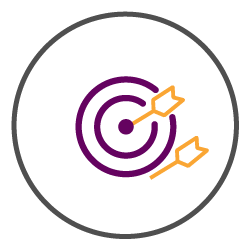 Testimonial 1 Testimonial 2 Testimonial 3