Stand out within your organization and the risk management and property-casualty insurance industry through The Institutes' Leadership Education.
Designed for individuals holding leadership positions or looking to advance their roles within their organizations, the following programs provide training and knowledge specific to your level of experience and area of expertise.
The Institutes' Executive Education at the University of Virginia Darden School of Business
April 26 to May 1, 2020
Lead with an Enterprise Perspective in Risk and Insurance
For senior-level leaders in the industry, this five-day, interactive program will enable you to:
Gain a deeper and more comprehensive understanding of the functional business areas and their interactions.

Establish personal and organizational goals consistent with corporate strategy.

Manage at the interface of key functions, create a high-performance culture, and generate superior results.
Create competitive advantage in your markets.
The Institutes' Business Strategy for Emerging Leaders at the Wisconsin School of Business
May 11 to 15, 2020
For experienced or high-potential directors and managers, this three-day, interactive program will enable you to: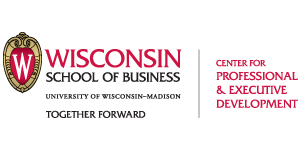 Learn how to successfully align and implement strategies within your organization.
Understand the operational aspects of executing strategy, such as measuring progress and success.
Develop the organizational leadership skills needed to make a positive impact now and throughout your career.
Enhance your decision-making skills with a deeper understanding of organizational dynamics
Build your financial acumen with practical exercises
Better understand the current and future state of our industry
Management Designation Program Tracks
The Institutes offer management tracks within specialized designation programs specifically for professionals focused on developing or enhancing their management skills.
Accredited Adviser in Insurance—Management (AAI-M)
Align your agency's operations with its organizational goals through strategic risk analysis and effective portfolio management.
Associate in Claims—Management (AIC-M)
Use new leadership skills and in-depth claims knowledge to align the claims function with your organizational goals.
Associate in Commercial Underwriting—Management (AU-M)
Further contribute to your organization's profitability by using new knowledge of how to manage and reunderwrite a book of business.