Doors open: 3:00 p.m.
Ceremony begins: 4:00 p.m.
Join fellow new CPCU© designees this year in Orlando, Florida, to celebrate your achievement in a beautiful destination!
CPCU Conferment Requirements
To be recognized within the upcoming CPCU conferment class, you must:
Satisfy all education requirements by the April 15–June 15 testing window
Complete Ethics 312
Submit and receive approval of your online matriculation form (which includes questions related to ethics and your property-casualty insurance experience)
All conferment requirements must be finalized by June 30.
2017 Opening Session Keynote and Conferment Speaker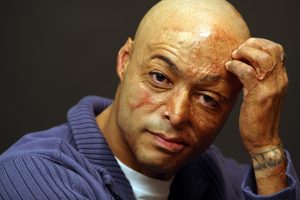 Jose "J.R." Martinez
J.R. Martinez is an American actor, author, speaker and veteran who just one month after his deployment to Iraq, hit a roadside bomb and sustained severe burns to over 34 percent of his body. During his recovery, Martinez discovered the positive impact sharing his story could have and has since traveled the world, inspiring others.
J.R. Martinez is best known for his role on All My Children, his participation on Dancing With the Stars and his New York Times' best seller, Full of Heart: My Story of Survival, Strength and Spirit.
Attire
Business attire is suggested for The Institutes' CPCU Conferment Ceremony and Opening Keynote Address. Business casual attire is suggested for The Institutes CPCU Society Annual Meeting.
Share Your Story!
While celebrating your prestigious accomplishment, you may also wish to share your personal CPCU story.
Think about your journey to earn the CPCU designation and consider the following questions:
What did you discover about yourself?
What inspired you to begin?
What motivated you to continue?
Who helped you along the way?
Tell us about all of this in your CPCU story submission for the chance to share your entry with your CPCU class at the upcoming Conferment Ceremony. Winners will also receive an Apple Watch!
Learn more about contest details, and submit your story on our 2017 Share Your Story webpage by August 1.
Register
To register for The Institutes' 2017 CPCU Conferment Ceremony and The Institutes CPCU Society Annual Meeting, visit our website or contact MemberResources@TheInstitutes.org or (800) 932-2728.
Connect with Fellow New Deisgnees

Be part of The Institutes Community

@CPCUSociety | #CPCU17 | #CPCUChampion

CPCU Society