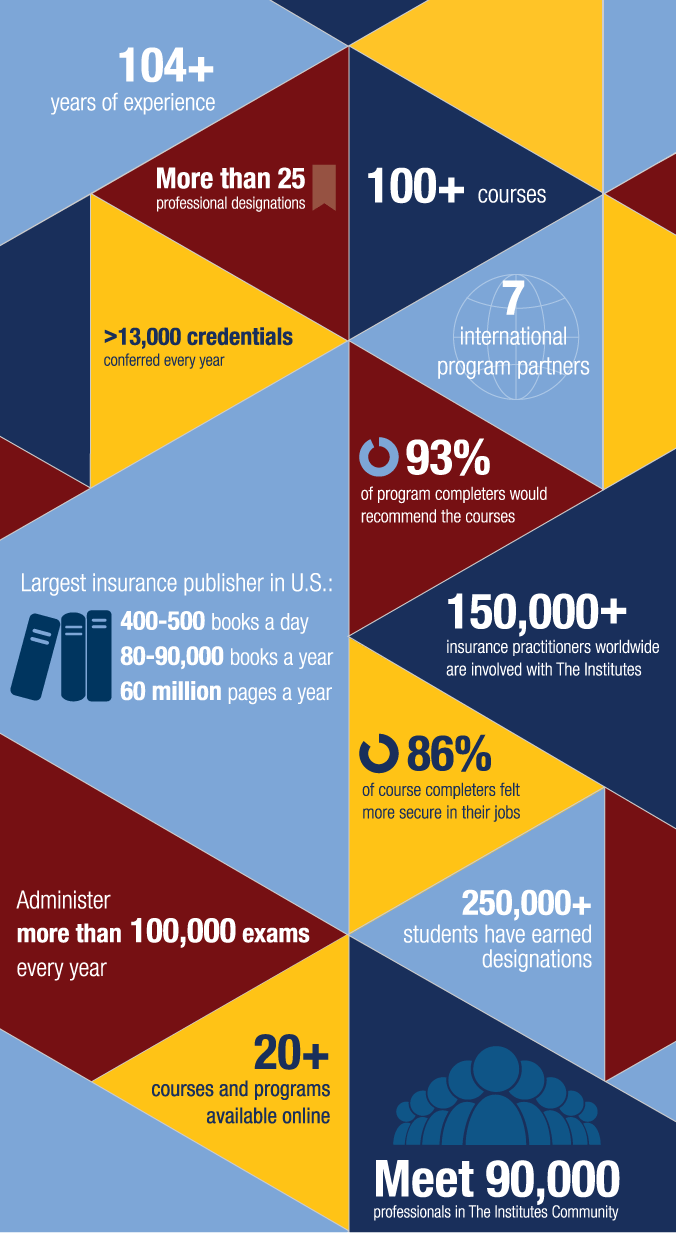 As the knowledge partner that best provides educational activities related to risk management and property-casualty insurance, The Institutes have been meeting the public's changing insurance needs with customer-driven products and services for more than 100 years. By offering innovative educational, research, networking and career resource solutions, we prepare people to fulfill their professional and ethical responsibilities and empower risk management and insurance professionals to help those in need.
We offer a wide variety of risk management and insurance courses, programs and professional development opportunities to fill knowledge gaps at any level and in a variety of functional areas.
Our knowledge solutions include:
Additionally, most Institutes courses carry college credit recommendations from the American Council on Education, so many of our courses can be applied directly to certain associate, bachelor's and master's degrees at prestigious partner colleges and universities.